SHOP & WORKSHOP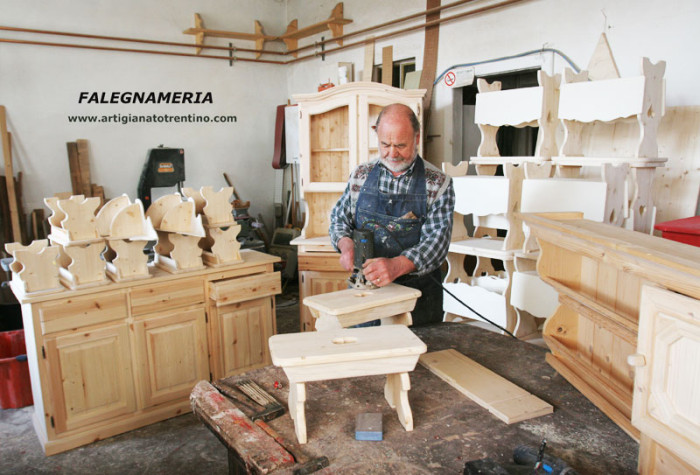 Between the mountains and pastures, in the northwest of Trentino Region, there is a valley rich in history and culture and, it is where that on the 1968 Claudio Widmann decides to initiate his activity.
Handicrafts Trentino is a crafts workshop where art comes to life. The furniture and furnishing accessories, worked with the traditional "Trentino" style, carefully handcrafted, furnish your home with original products.
From the dining room to the rooms, until arriving to objects of art and home decor, these are the products that the shop Handicrafts Trentino decorates and creates. Each of them can be placed in any interior, whether it is your home or a private touristic / business infrastructure and, its particular processing hand-made, allowed it, not only to preserve but also to increase its value over time.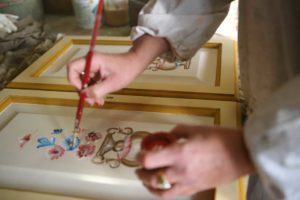 Claudio and his daughter Sabrina are passionately committed to the work, always paying attention to natural materials and respecting the environment during processing.
Particular attention is given to the use of the materials utilized to manufacture the artifacts, strictly ecological.
The shop and the workshop are located in Coredo in the province of Trento, but the owner has gone beyond regional borders and for nearly 20 years actively participates in domestic and international exhibitions through time getting business contacts worldwide.
You can find Handicrafts Trentino in fairs as "Crafts Fair", "Arredamond", "Furniture Fair", "Macef", "MOA House", "Rome Bride" and "Christmas Today" as well as at many other exhibitions in Florence, Parma, Nice, Monaco of Baviera, Bolzano, Longarone, Milan.